Solve a Murder Mystery Box
Put yourself in the detective seat with a Murder Mystery Box. Review evidence such as police reports, crime scene summaries, and other evidence to help you find the prime suspect. All you need to solve the case is the box and its contents - no internet needed.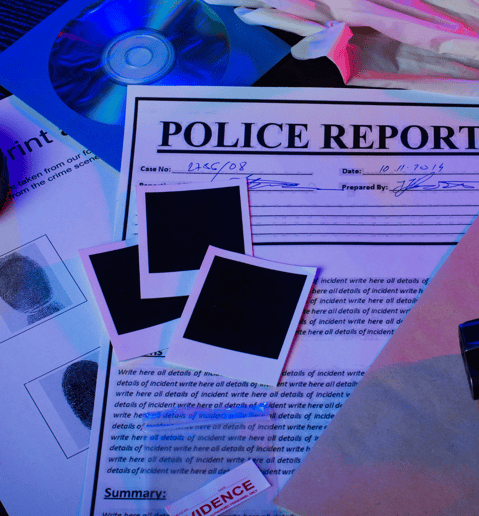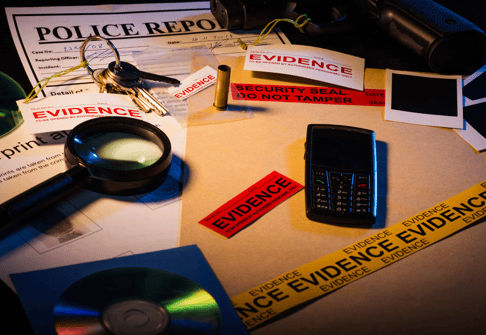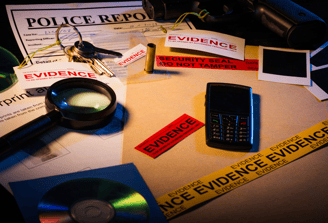 We offer quarterly mysteries mailed to our subscribers. Our detectives solve four mysteries per year using the journal, along with the evidence collected and clues gathered. They then weed out the red herrings and ancillary details and follow the trail to catch whodunit. Subscribers receive a new release each quarter that hasn't been previously available on our site.
For more information on subscribing to our quarterly mysteries, stop by our Subscribe Page.
One-Time, Standalone Mysteries: Stop by our One-Time Mystery Box page to choose from over two dozen mysteries. Can't wait until next quarter? Choose a previously released mystery to solve. One-Time Mysteries typically are shipped within two business days of your order and have a typical transit time of 2-4 days. Mystery Awaits…
We also have One-Time Annual subscriptions available at a price discounted from our quarterly price. Like the name states- annual subscription are a one-time purchase and do not renew. This makes them a perfect gift for the investigator in your life. Gift a year of mystery without having to cancel once the year us up.


"LOVED this one, too! Everything in the box was well-done and really added to the experience. I really enjoyed this story! It was very interesting and had the right amount of suspense."
-Irene H.